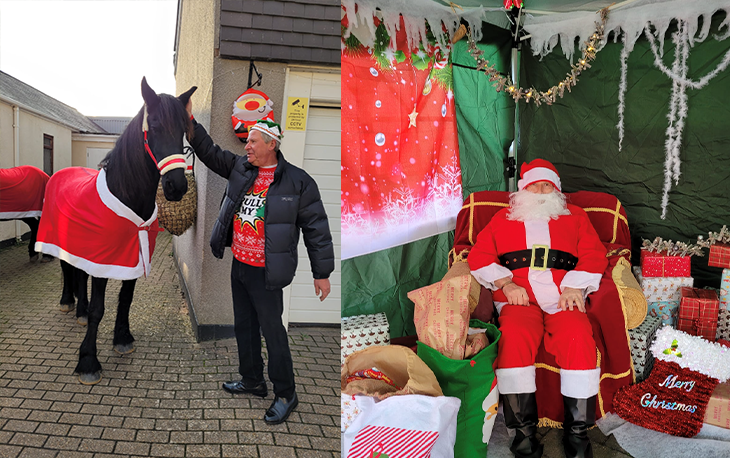 Diamond & Son Funeral Directors organised a Santa's Grotto on the 17th of December for local families to enjoy.
The Santa's Grotto was held outside their Lymington funeral home, with the staff dressing up as Santa and his elves to give out free presents to the local children.
Stephanie Brown a Funeral Arranger at Diamond & Son Funeral Directors said: " Our Santa's Grotto was a massive success, with a steady flow of visitors during the afternoon. Santa was amazing with the local children and our free gifts brought a smile to all that came to visit. Santa's horses were incredible and a big hit with everyone. The elves worked so hard to set up the grotto, It really was brilliant team building, we all had so much fun."
The team gave the remaining chocolate selection boxes to their local food bank.